January 15, 2016
Mega Man: The Boardgame
Another long outstanding Kickstarter reward rolled in yesterday. The Blue Bomber himself made an appearance on my doorstep and after a single play, I am intrigued.
I was never very good at Mega Man and Mega Man 2 on the NES as a pre-teen, but loved playing through the levels. Getting through Dr. Wiley's castle though usually resulted in me watching a friend play it.
When I heard JASCO Games was heading up a Kickstarter to make a board game around Mega Man, I bit. Pictures and thoughts below the break.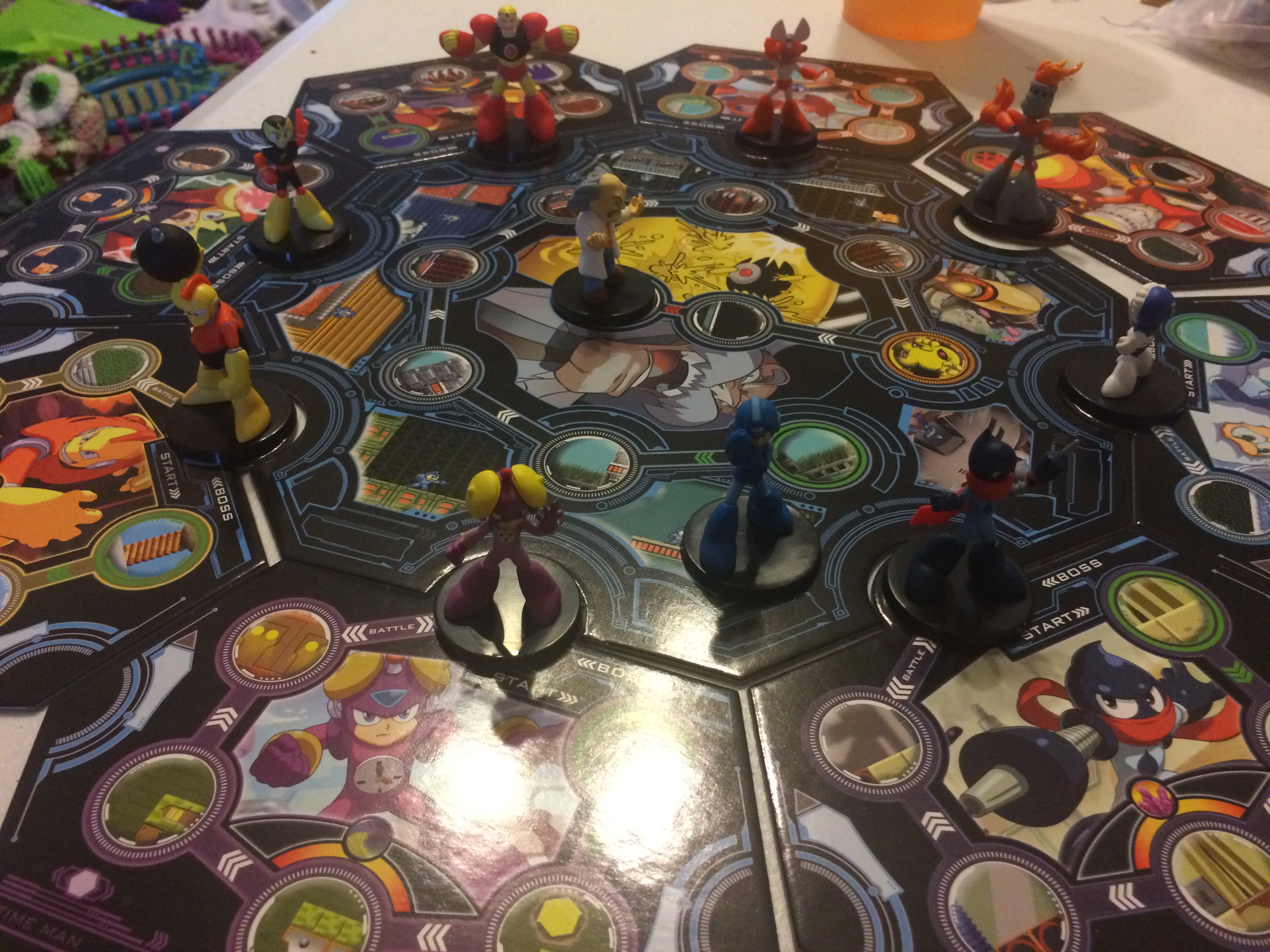 The game really centers around efficiency and trying to get the most done with the minimum resources. The goal is to be the first player to defeat Dr. Wiley. You have to beat two of the Robot Masters around the castle before you can choose to go in and attempt to fight him. The other players are going to try and make it difficult for you to advance by being Dr. Wiley when you are playing through challenges (and you do the same on their turns.) Every turn counts, and how you choose to allocate your dice each turn in facing a challenge will affect your fate.
It isn't a terribly complex game, just the right amount of rules for a player turn and some references/examples in the back of the rulebook. As long as one player knows how the flow of the game, the group will be up and going after Mets, Pengs, and Big Eyes in ten minutes.
More info in a bit!
Posted by: Tom Tjarks at 10:01 AM | No Comments | Add Comment
Post contains 260 words, total size 2 kb.
15kb generated in CPU 0.0168, elapsed 0.0711 seconds.
42 queries taking 0.0589 seconds, 114 records returned.
Powered by Minx 1.1.6c-pink.